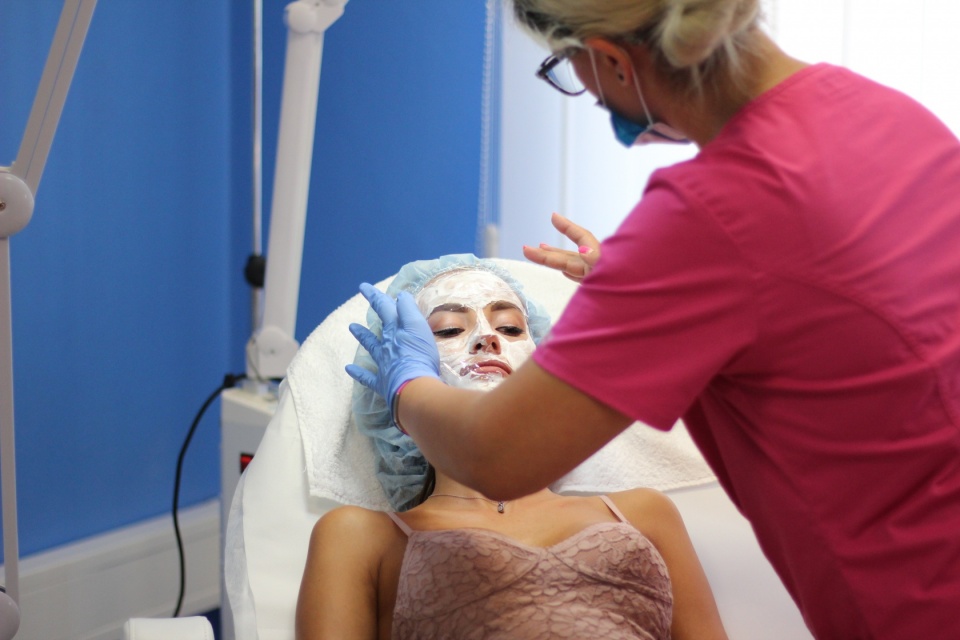 Chemical peel is fast, non- invasive, painless treatment which can solve wide range of problems. The peeling compound consists of complex antioxidants and acids. Glycolic acid, hyaluronic acid and lactic acid are the most common. Moreover, these acids are natural. Hence, they can be used on various parts of human body, but the most frequent areas of treatment include face, neck, neckline back and arms. It is important to note that they are employed in different concentrations to maximize the effectiveness of treatments. It sounds complicated, but do not be afraid, our specialist determines the type and concentration of the peeling during your consultation. We will be with you on every step of this journey. Furthermore, you will not waste any time because the consultation and the treatment take only few minutes.
Uses of chemical peels
Smoothing of scars and wrinkles
Removal of pigmentation
Regeneration and rejuvenation of skin
Mitigates acne problems
Cleaning of skin
Helps to maintain natural colour of skin
After the procedure
Redness, sensitivity and dryness of the skin are common after the procedure. This feeling should disappear within a couple of days.
Please avoid saunas and direct sunbeams few days after the procedure.
Price list
| | |
| --- | --- |
| Soskin peel | |
| Soskin peel for pigmentation | |
| Soskin peel for sensitive skin | |
| Soskin peel for rejuvenation | |
| Medical peel | |
Inquiry/non-binding order